Dr. Erin Balodis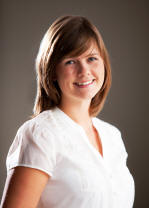 Dr. Erin Balodis grew up in rural Nova Scotia. She attended the University of Guelph where she completed both a Bachelor of Science (Honors) with a major in Bio-medical Science, and a Masters of Science in the Human Health and Nutritional Sciences department. She then attended the Canadian College of Naturopathic Medicine (CCNM) in Toronto, Ontario, one of the only two accredited Naturopathic Medicine schools in Canada.
She completed the four year, rigorous program, including a one year internship working at the largest Naturopathic clinic in North America. During her internship she completed a four month placement at the Sherbourne Health Clinic in downtown Toronto, where she supported the health of patients with HIV/AIDS. She also completed a one month externship working in Vancouver, at Earthmed Naturopathic Clinic.
As a general practitioner, Erin welcomes the opportunity to treat patients of all ages. She has a solid background in nutrition, and emphasizes whole food nutrition, going back to the basics with food. She has a keen interest in botanical medicine, using herbal tinctures and standardized extracts of herbs as treatment. Asian Medicine including acupuncture is another treatment option that Erin is fully licensed in and enjoys using. She abides by the Naturopathic medicine principles by supporting patients to achieve their optimal health. She thoroughly enjoys sharing her knowledge, facilitating people on their journey to good health.
Erin strives to live a Naturopathic lifestyle by keeping active through running, skiing, kayaking, yoga and mountain biking. She has a passion for cooking, always with a healthy twist.
Erin is a member of the Nova Scotia Association of Naturopathic Doctors and the Canadian Association of Naturopathic Doctors.