Kristen Hunter, RMT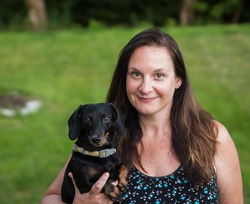 Kristen began her career as a registered massage therapist after graduating from ICT Northumberland College in 2000.
Practicing in both clinical and spa settings over the past 16 years has allowed her to treat a wide range of people and conditions.
Kristen's approch to treatments is a mix of deep tissue, myofacial release and relaxation techniques. She has additional training in cupping therapy, myofasical release, infant massage and hot stone massage.
In addition to being a RMT, Kristen is also a professional photographer. She also enjoys spending time with her two children and loves to volunteer and foster for various animal organizations.