Sandra Mauro, R.Ac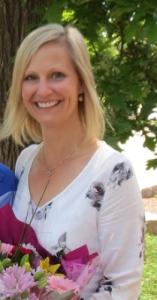 Sandra Mauro is a Registered Acupuncturist with a Diploma in Traditional Chinese Medicine Acupuncture from the Ontario College of Traditional Chinese Medicine in Markham, Ontario. In addition to the 2100-hour course and 600 hour clinical training, Sandra completed 3 years of clinical internship. Sandra also holds many additional certificates as her commitment to continuous learning, such as Advanced Cosmetic Acupuncture, Chinese Medicinal Massage, Medical Qigong Therapy, Shiatsu and Hot Stone Therapy.
Sandra is an active member of the Chinese Medicine & Acupuncture Association of Canada (CMAAC) National and the Nova Scotia Chapter (CMAAC-NS). She is also a volunteer board member for CMAAC-NS. Sandra has been practicing in Nova Scotia since May of 2016.
Sandra discovered the power of Acupuncture after a life-changing event in which her husband suffered a heart attack followed by a severe stroke at the age of 47. During his long journey of recovery, Acupuncture had become a primary treatment plan, which produced positive results. This was the inspiration that began the journey to study Traditional Chinese Medicine & Acupuncture. Sandra now aspires to help others discover the benefits of Acupuncture & Traditional Chinese Medicine in their own healing journey.